The PICA Way is more than just a term, it's a proven way of doing business.

Customers around the world know that they can count on PICA to be partners in their success. That's because we refined a process and systematic approach to help them bring their ideas to life and their products to market.
It begins with gaining a deep understanding of their challenges and goals. Then we utilize our engineering expertise in design for manufacturing (DFM), product development as well as manufacturing and process qualification. Using our in-house and partner-based manufacturing capabilities, we source the best options for production while keeping a laser focus on continuous improvement and cost reduction.
You can trust The PICA Way to help you bring your products to market, knowing that we'll get it right the first time and you'll have a supply chain network you can trust to support your growth.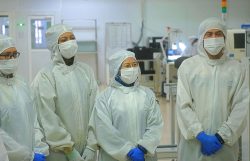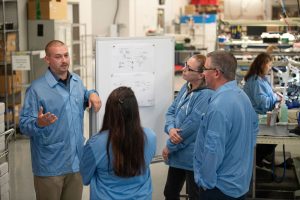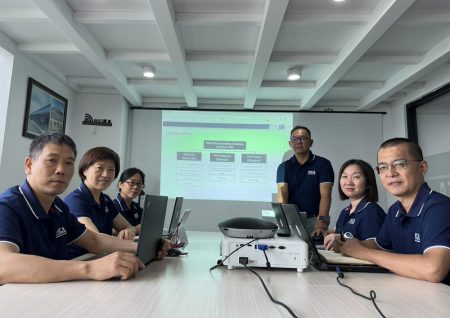 1. Design and Development
Our engineers are involved from the outset of the project. We engage with the customers' engineers right at the start of the design and development stage of the project. This helps our team understand the product's application requirements early on and allows for better alignment between customer needs and product design.
PICA provides an onsite application engineer who works directly with the customer providing support options and guidance during the design phase. This addresses the DFM (design for manufacturing) and DRC (design rule checks) considerations.
Show More
PICA used design software tools Altium and Genesis as well as CAM 350. These tools allow for the integration of mechanical and electronic design, and they provide simulation capabilities as well. This enables the assessment and refinement of designs before they are realized as physical products. 
PICA has a cross-functional team of Application and Process engineers as well as design engineers at our manufacturing sites providing a valuable collaborative and comprehensive approach to product development with various experts contributing their skills at different levels.
When it comes to Design and Development, the PICA journey emphasizes collaboration with customers through design considerations and the use of advanced software tools to optimize product development processes.
Collapse
2. Design for Manufacturing (DFM)
One of the most important aspects of the PICA journey is our emphasis on Design for manufacturing (DFM). Our team of experienced professionals both Application and Process engineers works closely with our manufacturing partners to provide valuable insights into the upcoming manufacturing process making sure that the designs are fully and economically manufacturable.
Our structured DFM process and our rapid evaluation and reporting is critical to the DFM systems. We use a structured checklist of essential quality criteria to make sure that no critical aspects are overlooked. The DFM checklist not only serves as a tool for evaluating designs but also acts as a means of communication between PICA and our customers, thus ensuring that everyone is on the same page regarding design specifications and manufacturing requirements.
Show More
The emphasis on DFM reviews until a design is finalized for production indicates PICA's true commitment to an iterative design process resulting in better designs and fewer issues during the manufacturing process.
By addressing manufacturability concerns early PICA reduces the risk of costly delays, rework, and potential hiccups. This aligns with the principles of "Design for Success" by anticipating challenges in advance.
Overall, PICA's strengths lie in its' experienced team, prompt DFM reviews, structured process, and effective communication strategy. These qualities collectively contribute to its' proficiency in Design for Manufacturing and its' ability to provide customers with designs that are optimized for successful production.
Collapse
3. Application Engineering
PICA application Engineering's primary responsibility is to bridge the gap between the design of the customer and the capabilities of our manufacturing. By collaborating closely with the customer and the manufacturing engineers, they are able to gain valuable insights into the intricacies of the project. This close partnership allows our application engineers to truly understand the requirements and design tailored solutions that address the specific needs of the customer.
One of the key strengths of PICA application engineers lies in their extensive experience in electronics manufacturing. They have a deep understanding of material performance and manufacturing processes, allowing them to assist in the development of reliable and cost-effective solutions.
Show More
Their problem-solving abilities also come into play when they encounter challenges during the development process. Their ability to think creatively and find innovative solutions ensures that the final product is not only functional but also pushes the boundaries of what is possible.
In today's fast-paced technological landscape and with high volume manufacturing being done overseas, application engineering located close to our customers has become increasingly essential.
Collapse
Our team of highly experienced experts, each with over 20 years in the industry, participates in all aspects of program management, including decision making and effective management of even the most complex projects. This provides seamless communications between the customers and global manufacturing sites.
With management teams here in North America and all over the world, we conduct a continuous information exchange and coordination between all pertinent parties.
Show More
By holding regular QCDS Review meetings (Quality, Costs, Delivery, Safety meetings on a regular schedule as well as unscheduled "spot" review meetings for critical projects we are constantly monitoring our suppliers and projects to ensure that they are on track and aligned with quality standards, cost targets, delivery schedules, and safety requirements.
We also conduct live and onsite factory audits as a critical quality control measurement to make sure that all parameters are aligned with our customers; needs for processes, products, and services. 
PICA Manufacturing has implemented a Quarterly Vendor scorecard to monitor, assess, measure, and rate our supplier partners' performance on a regular basis. All aspects of the project are strictly controlled at all times.
PICA resident engineers and source inspectors are always on hand to ensure that the very best product is being built and shipped to our customers assuring the absolute minimum of rejects and customers' returns. 
When a customer works with PICA they experience the PICA journey which focuses on robust program management, quality assurance, and effective communications throughout the manufacturing process. This contributes to the company's ability to deliver high-quality PCBs that align with our customers' expectations and industry standards both today and in the future.
Collapse
We are always dedicated to doing things right. This is why our team here in North America works on the original package of the PCB and the NPI FA prototype before it is built globally.
Our New Product Introduction (NPI) team monitors the fabrication of the First Article (FA) to ensure that the product is built to the exact specifications and that strict timelines are adhered to.
Show More
We offer QTA (quick turn services) to make sure that the prototypes are built expeditiously to meet urgent project needs. 
We also build a back-up batch as an insurance policy in the unlikely event that something goes wrong with the first batch of first article boards.
Throughout the prototype phase, our engineers monitor the entire of the FA making sure that the product will meet specifications and will also be produced in the most manufacturable and economical way, thus developing the process path that will be used when the product is built in volume.
Inspections are performed at every operation and an FA inspection result review is also conducted at every process step to help identify any deviations or anomalies early on ensuring that the final product meets the required quality standards. The First Article Inspection Report (FAIR) is thoroughly checked before submission. This review guarantees that the FAIR accurately represents the product's conformity to design and quality requirements.
Overall, PICA Manufacturing's approach to PCB prototyping showcases our commitment to quality, efficiency, responsiveness, and proactive management throughout the entire process. It is important to note that all attention to First Article Prototypes is done right here in North America before the volume production is handed off to our global supplier partners.
Collapse
PICA Focuses on producing high quality fabrication tools and test fixtures while keeping costs down as much as possible. We produce these tools in-house as well as using qualified outside suppliers.
We have a comprehensive validation and buyoff process in place for all of our tools and fixtures assuring that the tools and fixtures meet the specified product requirements and standards. This is critical to guarantee the functionality and reliability of the manufactured PCBs. 
Show More
As part of the (FA) First Article Inspection Report (FAIR), PICA provides both mechanical and electrical test reports. These reports detail the results of tests conducted on the fabricated PCBs, ensuring that they meet the required quality and functionality standards. A Netlist comparison at the design stage as well as the First Article of the product are used to confirm tool specification and electrical functionality.
PICA's focus on quality control, validation and documentation indicate our complete commitment to delivering  reliable high-performance PCB tools and thus PCBs.
Collapse
One of the most critical aspects of the PICA journey is Design Validation. We work with the customers' designers to make sure that the design is not only viable but that it is also optimal for cost-effective manufacturing.
Over the years, PICA has developed a step-by-step plan for design validation. 
Show More
These steps include using the CAD/CAM software for design rule checking (DRC) and design for manufacturing (DFM) to detect any design violations, potential errors, or manufacturability concerns. Our AE+PE+DE team will then give productive feedback to the customer before releasing the design for production. 
Throughout all aspects of the process, customer feedback is actively sought to implement improvements and optimizations to enhance the designs' performance and manufacturability.
PICA also develops a control plan to outline the steps and procedures for ensuring that the design and manufacturing processes meet the required standards and specifications.
The Failure Mode and Effects Analysis FMEA is performed to identify potential failure modes, assess their impact on the design, and establish mitigation strategies to minimize or eliminate risks before the design is released and approved for production.
After the design is released to production, PICA regularly monitors the manufacturing of the design to make sure that the product meets quality standards and process improvement.
Finally, feedback from production and the customer will be used to identify areas for further optimization and process improvement.
Collapse
At PICA we use (FA) first articles to go through the process proving out every step so that we can make sure that the product is being built according to the parameters and specifications of the design. 
PICA uses all variations of monitoring to when creating the ideal board going through the ideal process. This extends from design verification to process verification, to documentation, to measurement and inspection to tool validation, to product traceability.
Show More
We incorporate all of these tests and measurements including but not limited to AOI, ICT and FCT. Only then can we assure that we are building an ideal "Golden" Board which will be the serve as the product qualification tool for all production boards that will follow.
Based on our customers' systems requirements we typically conduct the product qualification through APQP/PPAP guidelines as well as in compliance with our ISO 13485 and TS16949 certifications.
Our Quality department also provides First Article and in process checks by X-Ray, CCD Microscopes, cross sections, CMI and TDR Impedance measurements to ensure that the product is perfect in all ways.
All of these tests and measurements and in place for the first article but most importantly for all production units as well.
Collapse
PICA's team of experienced PCB experts validate the process for all new PCB designs by a process they have developed over the years. With over 20 years of program management experience, the team uses a number of processes and tools to accurately validate the process of the new part.
All processes and parameters are systematically recorded with the results reviewed and analyzed to make sure the product is being manufactured within the defined specifications and tolerances. This helps identify any trends, deviations and potential issues that might occur during production.
Show More
Statistical tools for process mapping and Quality controls are used to create process parameters. These tools help with quality control by identifying variations, trends and patterns that might affect the PCBs quality.
Critical processes are validated through First Article inspection (FA) which involves inspecting the first PCB through the process to make sure it meets all requirements and specifications only after that approval does the product move to the next step.
When a new process is introduced, they go through a validation process phase. (SOPs) Standard Operating Procedures are defined to outline the specific steps and parameters needed to achieve consistent quality. This ensures that the process is well-documented and replicable.
Depending on the complexity of the product ad its' requirements additional studies like Guage RR (Repeatability and Reproducibility) and (MSA) Measurement System Analysis are conducted. These studies assess the reliability and accuracy of measurement systems to ensure quality control measurements are valid.
Overall, these systems and procedures assure that Products are manufacturing under strict controls by a repeatable and reliable process.
Collapse
PICA Manufacturing works closely with all of its' manufacturing sites to make sure that they are producing the best products possible with a process that includes matching technologies with the appropriate well-suited companies.
At PICA we do a complete survey of the likely manufacturing sites including documenting procedures to make sure that they are being implemented and followed per the customers' needs and directions. We use ISO/IATF certifications, 75 Management, Lean Production techniques, SPC and continuous improvement. We also monitor equipment updates and maintenance as well as analysis of chemistry throughout the facility.
Show More
Logistically we make sure that our chosen supplier partners are continuously monitored by constantly surveying the companies with on-site visits including audits. 
The steps we follow include site visits, procedure documentation, gap analysis, recommendations for correctives actions, communications and training and ongoing monitoring.
Our goal at PICA is to ensure that our supplier partners are capable of producing the products our customers need with the quality they expect by verifying that their processes are strictly maintained and controlled at all times.
As an added feature we instill in all our partners a strict sense of responsibility of meeting our customers' needs both today and in the future.
Collapse
PICA is committed to providing products and services of the highest quality that meet or exceed our customer requirements and expectations by utilizing cost-effective solutions, quick to market response and technical support. We are committed to working with our supply partners to foster an atmosphere of continual improvement to the QMS and to the organizations we service.
PICA Manufacturing Solutions understands that it is crucial to continuously improve and adapt to meet the ever-changing needs of its customers and has taken a significant step forward by developing and implementing a quality management system (QMS) based on ISO 9001:2015. This forward-thinking approach not only allows PICA to document its practices but also enables the organization to continually refine and enhance them.
Show More
By aligning its practices with ISO 9001:2015, PICA is demonstrating its commitment to quality and customer satisfaction. The company recognizes that meeting and exceeding the needs and expectations of its customers is essential for building strong and lasting relationships.
High Quality Products and On Time Delivery
As such, PICA strives to deliver high-quality products that not only meet but surpass industry standards. From the moment an order is placed to the final delivery, PICA ensures that every step of the manufacturing process is carefully monitored and controlled to guarantee on-time delivery.
Competitive Prices
In addition to delivering high-quality products, PICA also understands the importance of offering competitive prices. The company recognizes that customers not only seek quality but also value for their money. By implementing its QMS, PICA can streamline its operations, optimize its supply chain, and reduce costs, allowing the company to offer competitive prices without compromising on quality.
Technical Support
Furthermore, PICA is dedicated to providing excellent technical support to its customers. The company understands that even the highest-quality products may require assistance or troubleshooting from time to time. With its QMS in place, PICA can ensure that its technical support team is well-trained, knowledgeable, and readily available to address any customer concerns or inquiries promptly.
Transparency
Transparency is another key aspect that PICA values. The company believes in open and honest communication with its customers, stakeholders, and interested parties. By implementing its QMS, PICA can accurately document its processes and practices, making them easily accessible to anyone who requires information. This transparency fosters trust and confidence in PICA's capabilities and further strengthens its relationships with customers and stakeholders.
Sustained Profitability and Growth
PICA Manufacturing Solutions also recognizes the importance of meeting the needs and expectations of its owners. The company understands that sustained profitability and growth are crucial for long-term success. By implementing a QMS, PICA can effectively monitor and analyze its financial performance, identify areas for improvement, and make informed decisions to ensure sustained profitability and growth.
Positive Work Environment
Creating a positive work environment is another top priority for PICA. The company believes that happy and motivated employees are the driving force behind its success.
Job Security, Recognition and Reward, Training.
Through its QMS, PICA ensures job security, recognizes and rewards employee contributions, and provides ample training and development opportunities. This commitment to its workforce fosters a culture of engagement, productivity, and loyalty, ultimately benefiting both the employees and the company.
Supply partners
Lastly, PICA Manufacturing Solutions values its supply partners and understands the importance of building strong and mutually beneficial relationships. By defining clear expectations, providing adequate documentation, ensuring sustained orders, and offering fair prices for goods, PICA establishes itself as a reliable and trusted partner. The company believes that collaboration and cooperation with its supply partners are essential for maintaining a seamless and efficient supply chain, ultimately benefiting its customers.
With its comprehensive approach to quality management, PICA Manufacturing Solutions is setting itself apart in the industry. By implementing a QMS based on ISO 9001:2015, the company is not only able to document its practices but also continually improve them. This commitment to quality and continuous improvement positions PICA as a trusted and reliable partner for all stakeholders involved. Whether it be customers, stakeholders, owners, employees, or supply partners, PICA strives to meet and exceed their needs and expectations, ensuring long-term success and growth.
Collapse
As part of our intense customer care, we are always preparing for possible capacity ramp-ups. By having a complete knowledge of our customers' needs based on ordering and usage trends as well as life of current partners we are able to help predict and prepare for possible capacity ramp-ups as they occur.
PICA is always preparing to be ready with various contingency plans monitoring availability and other resources that will be required as the need for more capacity occurs.
Show More
We keep our customers aware of our ability to ramp up as needed and what they need to provide us in terms of information about their needs both today and in the future. We have found that communication between our customers, supply partners and the PICA team is key to being prepared to handle all contingencies that may and often will arise.
To better service our customers we are always prepared and willing to invest in special equipment and capacity when such investments are viable and logical.
Additionally, continuous review of process improvements, yields and efficiencies all contribute assessment and preparation for needed capacity fluctuations and especially increases.
Collapse
When it comes to defect troubleshooting, PICA adopted a systematic approach to resolve issues effectively.
Containment
Acting promptly is of utmost importance in order to protect the customer in case of quality deviations. The main aim of containment actions is to limit the extent of the problem and restore normal operations. Consider these actions as the first aid that shields the customer from any harm until we identify the root cause and implement permanent corrective measures.
Show More
Physical Inspection
It all begins with a thorough physical inspection of the defect at PICA's quality lab, which helps in understanding the nature and extent of the problem. This inspection allows PICA quality engineers to gather important information, such as visible damage or any other apparent issues.
Root cause analysis
Once the physical inspection is complete, PICA analyzes the root cause by evaluating all potential causes. This involves considering various factors like previous incidents, system history, and any changes or upgrades that may have occurred. By carefully assessing these potential causes, PICA quality engineers can narrow down the list and rank them by probability. This ranking helps in prioritizing the most likely causes, enabling a more targeted approach to resolving the defect.
Testing and seeking expert advice.
There is no room for guesswork or assumptions. PICA quality engineers conduct thorough tests and seek application engineers and other senior engineers' advice in order to get to the root cause of the issue. By conducting tests, PICA can gather valuable data and evidence to support its findings. Seeking expert advice allows PICA to tap into the knowledge and experience of our best engineers who may have encountered similar issues before. Their insights can provide us with alternative perspectives and potential solutions that we may have never considered.
Continuous communication
Throughout the troubleshooting process, clear communication is paramount. It is essential to maintain open lines of communication with the customer and all stakeholders involved, ensuring that everyone is aware of progress and any potential roadblocks. This collaborative approach fosters a sense of teamwork and ensures that everyone is on the same page.
True Root Cause?
One of the biggest challenges in this process is ensuring that we have indeed found the root cause and not just a symptom of the problem. One effective way to achieve this is by having the ability to turn the defect on and off. By being able to replicate the issue and then eliminate it, PICA can closely examine the cause and determine if it truly lies in the area we suspect. This approach adds a level of certainty and accuracy to the analysis, allowing us to confidently address the root cause and implement effective solutions.
Corrective action
Once the investigation is complete, the next challenge lies in finding the best corrective action. To achieve this, it is important to consider a few key factors. Firstly, the proposed corrective action should directly address the identified root cause. It should be targeted and specific, rather than a generic solution that may not effectively resolve the issue. Additionally, corrective action should be feasible and realistic to implement within the organization's resources and capabilities. It is also crucial to consider the potential impact of the corrective action on manufacturing costs, ensuring that it does not inadvertently increase the price. Ultimately, the goal is to choose a corrective action that not only addresses the root cause but also prevents the issue from recurring in the future.
Preventive action
Preventive actions are the superheroes of problem-solving. They swoop in before any trouble even has a chance to rear its ugly head. These proactive measures are all about improving processes and products to ensure that problems never happen in the first place. When we encounter a concrete problem, it triggers our minds to think about other related problems that could arise. It's incredible how one issue can spark a chain reaction of problem-solving. By identifying and removing the causes of potential problems, we not only prevent them from occurring but also safeguard ourselves against any related issues.
In conclusion, PICA structured, systematic, and collaborative methodology is the key to efficient defect troubleshooting. By following a well-defined approach that includes thorough physical analysis, root cause investigation, clear communication, and targeted and specific corrective action, PICA can ensure that defects are not only identified but also addressed and resolved efficiently.
Collapse
14. Continuous Improvement
PICA Manufacturing is dedicated to continuous improvement and ensuring a positive customer experience. We have incorporated a comprehensive approach to making sure that we are always providing our customers with the best possible PCB solutions through continuous process improvements. Our goal is to consistently deliver high-quality products. By striving to make our PCBs better by using a series of tools and practices that assures that.
By regular tracking and monitoring of production processes, we can identify any deviations or inefficiencies allowing for timely corrective actions and process optimization.
Show More
With our goal of providing the best products possible, we conduct Pareto analysis as well as SPC (Statistical Process Control), PPM (Parts per Million), TQM (Total Quality Management), Zero Defects, Six Sigma, 7S framework and Lean Manufacturing. By measuring and auditing production processes to assure that our customers enjoy the best possible PCBs on the market today.
And perhaps the most important feedback of all is our customer's. At PICA, we are always focused on our customers' needs and expectations. This customer-centric approach is critical for maintaining a competitive edge and building value long term relationships.
Collapse
At PICA we consider cost optimization a critical part of the manufacturing process. From concept to high volume, we are always looking for ways to maximize efficiency and minimize expenses at every stage. By carefully considering cost optimization we can enhance profitability and deliver products at competitive prices. 
Starting with the design phase our engineers work with our customers' designers to develop designs that are functional, cost-effective, and manufacturable. 
Show More
At PICA, we look at every phase of the process to find ways to optimize cost, from product design to material selection, to automation, to tooling and fixtures and even the methods we use to ship and deliver the product we are always looking for ways to provide our customers with the best cost savings opportunities possible.
Throughout the entire development and production cycle continuous evaluation and monitoring of costs are essential. By identifying cost-saving opportunities and implementing improvements we can not only maintain a competitive edge but be able to pass on some of those savings to our customers. Engaging in value engineering where products are regularly reviewed for cost-effectiveness and performance can lead to further cost savings.
Cost optimization is a fundamental consideration in everything we do at PICA and is part of every stage of the product development and manufacturing process. By carefully assessing design choices, materials, tooling, and fixtures and leveraging strategic locations and global logistics we are always looking for ways to reduce costs and maximize efficiencies while delivering high-quality products at competitive prices. This approach not only enhances profitability but also strengthens PICA's position in the marketplace fostering growth and long term success.
Collapse
At PICA our extensive shipping volume grants us the unique advantage of offering our customers flexibility in their shipping options. We understand that some of our customers may have established relationships with specific carriers or prefer their own shipping methods. Therefore, we provide them with the option to use a carrier of their own choice, while still benefiting from our expertise in logistics coordination and support.
For customers who opt to use our relationships with global carriers like UPS, FedEx, and DHL, we extend the added advantage of accessing our special shipping rates. Due to the scale of our shipping operations and the strong and ongoing partnerships we have developed with these carriers over the years, we have negotiated competitive prices and cost savings that we can pass on to our customers.
Show More
By providing these costs savings and shipping choices, we empower our customers to make the best choices for their particular needs thus enhancing the overall PICA customer experience.
For those customers who decide to take advantage of our special shipping options, they can rest assured that their shipments will be handled with utmost care and efficiency. Our experienced logistics team ensures that each package is tracked, monitored, and delivered on time regardless of the shipping option the customer chooses. Our experts collaborate closely with our customers to understand their specific needs and provide them with the best shipping solution.
Serious attention to detail and focus on the overall customer experience from design to shipping is the reason that PICA stands out above all of our competitors and is the reason so many of our customers choose the PICA journey.
Collapse